The UC Merced Brand 
A brand is more than a logo or wordmark. It is our collective and individual stories, our mission, and the story of UC Merced—we are trailblazers, innovators and researchers—forging new paths. We are unwavering in our commitment to the valley, and focused on student success. What we do here shapes the future of the valley, and the world. Together we are: first. further. forward.
The mission of UC Merced is embodied in its pride in being the first American research university of the 21st century and UC's first campus in the state's San Joaquin Valley. UC Merced strives for excellence in carrying out its mission of teaching, research and public service. As a key tenet of this mission, UC Merced promotes diversity on campus and in its various communities. 
UC Merced has many audiences: faculty, students, parents, alumni, public servants and casual observers, people in the Valley, in California, and around the world. Our brand is what these audiences think, feel and respond to when they see or hear the name UC Merced. 
As faculty, staff and students, we have the opportunity and responsibility to shape perceptions of UC Merced with the consistency and clarity of our communications.

The Big M
The Big M is the UC Merced brand's core visual identifier. It is inspired by the university's mascot, a signature campus sculpture, and the Merced community. It tells the story of a young university rising from California's Central Valley and elevating its influence in the region, the state, the nation and the world. The Big M serves a dual role, representing not just UC Merced but the community in which the university serves as a partner and neighbor. The Big M is a unifying symbol of a university dedicated to being first in research and academics, to going further in its service to all communities, and moving communities and to moving forward into a vibrant future.  
---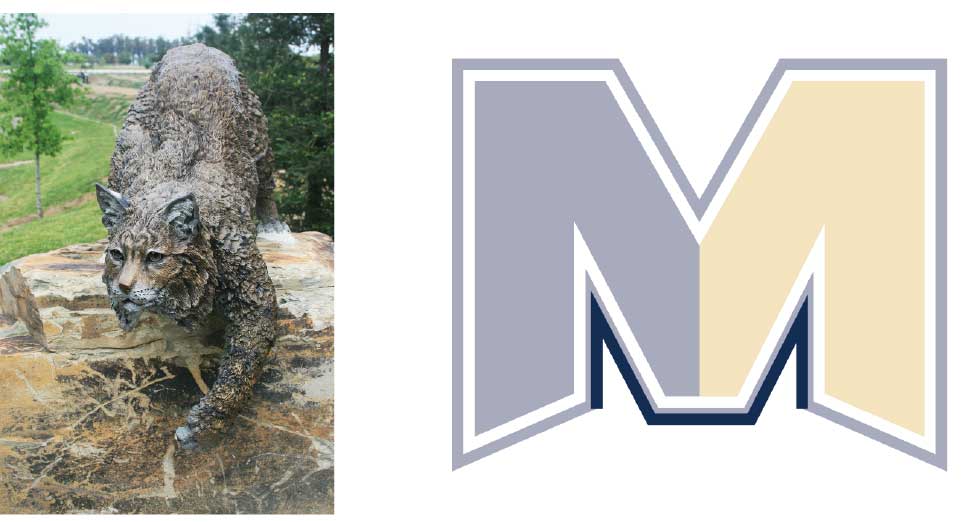 Bobcat Ears
Letter strokes at the bottom of the Big M evoke the pointed, alert ears of our university mascot, the Golden Bobcat. 
---
Beginnings Statue
The curve at the base of the Big M pay tribute to the shape of Beginnings, an iconic structure at the heart of the campus that plays a symbolic role in the journey of our students.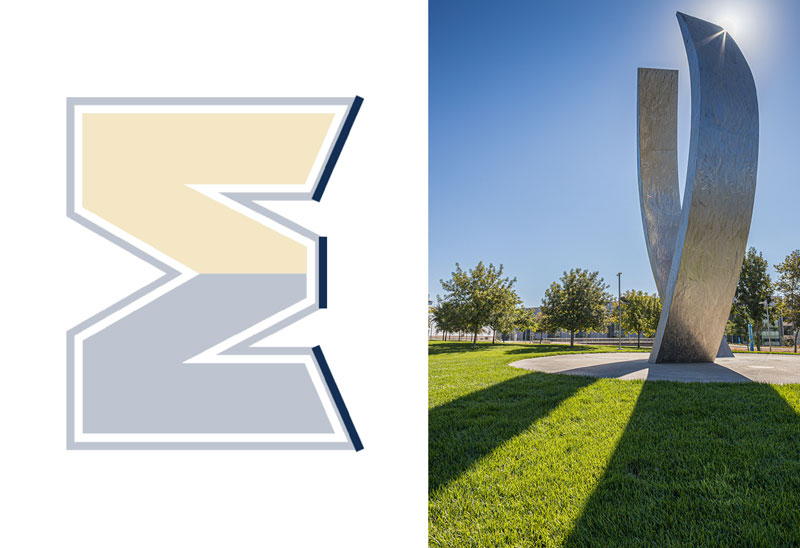 ---